Celebrity-owned businesses: In recent years, celebrities have expanded their portfolios beyond the glitz and glamour of the entertainment industry. Many have ventured into the world of entrepreneurship, establishing successful businesses that span various sectors, from fashion to food, and from technology to cosmetics. In this blog post, we'll explore 50 celebrity-owned businesses in the United States that have not only captured the spotlight but also achieved remarkable success.
1. Oprah Winfrey's OWN Network: Celebrity-owned businesses
Media mogul Oprah Winfrey founded the Oprah Winfrey Network, known as OWN, which features inspirational and lifestyle programming.
2. Jessica Alba's The Honest Company:
Actress Jessica Alba's eco-friendly product line, The Honest Company, focuses on baby and beauty products.                                                       
3. Kylie Jenner's Kylie Cosmetics:
Reality star Kylie Jenner's cosmetics line quickly became a global sensation with its signature lip kits.
4. Serena Williams' Serena Ventures:
Tennis legend Serena Williams invests in a range of startups and companies, promoting diversity in entrepreneurship.
5. Jay-Z's Roc Nation:
Rapper and entrepreneur Jay-Z owns Roc Nation, a full-service entertainment company representing artists, athletes, and more.
6. Gwyneth Paltrow's Goop:
Actress Gwyneth Paltrow created Goop, a wellness and lifestyle brand featuring curated products and content.
7. LeBron James' Blaze Pizza:
NBA superstar LeBron James is an investor in Blaze Pizza, a fast-casual pizza chain.                                                                                                   
8. Ellen DeGeneres' ED by Ellen:
Comedian Ellen DeGeneres launched ED by Ellen, a lifestyle brand featuring clothing, home goods, and pet products.
9. Ryan Reynolds' Aviation American Gin: Celebrity-owned businesses
Actor Ryan Reynolds owns a stake in this popular American gin brand.
10. Reese Witherspoon's Draper James:
Actress Reese Witherspoon founded Draper James, a clothing and lifestyle brand inspired by Southern charm.
11 Justin Timberlake's Southern Hospitality:
Singer and actor Justin Timberlake co-owns this barbecue restaurant chain.
12. Ashton Kutcher's A-Grade Investments: Celebrity-owned businesses
Actor Ashton Kutcher is an angel investor in various tech startups, including Airbnb and Uber.
13. Rihanna's Fenty Beauty:
Music sensation Rihanna's Fenty Beauty revolutionized the beauty industry with its diverse shade range.
14. Mark Wahlberg's Wahlburgers: celebrity-owned businesses
Actor Mark Wahlberg co-owns this popular burger restaurant chain.
15. Kim Kardashian's KKW Beauty:
Reality star Kim Kardashian's beauty brand offers a wide range of makeup products.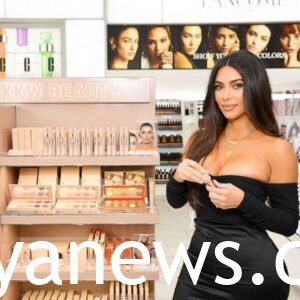 16. Magic Johnson Enterprises: Celebrity-owned businesses
Former NBA player Magic Johnson's business empire includes investments in real estate, sports teams, and restaurants.
17. Jessica Biel's Au Fudge: celebrity-owned businesses
Actress Jessica Biel co-owns this family-friendly restaurant in Los Angeles.
18. George Clooney's Casamigos Tequila: 
Actor George Clooney co-founded this premium tequila brand.
19. Beyoncé's Ivy Park:
Beyoncé's athleisure brand, Ivy Park, offers stylish and comfortable activewear.
20. Will Smith's Westbrook Inc.:
Actor Will Smith's media company focuses on creating diverse and innovative content.
21. Drew Barrymore's Flower Beauty: Celebrity-owned businesses
Actress Drew Barrymore's cosmetics line, Flower Beauty, emphasizes affordability and quality.
22. Nas' Queensbridge Venture Partners: Celebrity-owned businesses
Rapper Nas invests in startups and tech companies through Queensbridge Venture Partners.
23. Mila Kunis' Bourbon:
Actress Mila Kunis co-owns this bourbon brand, which has gained popularity for its unique flavors.
24. Jessica Simpson's Jessica Simpson Collection:
Singer and fashion icon Jessica Simpson's collection includes shoes, clothing, and accessories.
25. David Beckham's Beckham Brand Holdings: Celebrity-owned businesses
Former soccer star David Beckham has ventured into fashion and fragrance with his brand holdings.
These celebrity-owned businesses represent a diverse range of industries, showcasing the entrepreneurial spirit that transcends fame. Whether it's cosmetics, fashion, food, or tech, these celebrities have proven that success can extend far beyond the red carpet. Stay tuned for the next part of our series, where we'll continue exploring the fascinating world of celebrity entrepreneurship.                                                OTHER TRENDING ARTICLES OF THE DAY