Airports around the world recorded the worst moments during the Covid-19 era. However, the situation has improved in the post Covid  era with many airports around the world recording a growth in the number of visitors travelling from one part of the country to another. Below is a list of the busiest airports in 202 according to a report published by the Airports council International(ACI).
1.Dubai International airport
This has been noted as the busiest airport in the entire world. It is located in the Al Garhoud district, 4.6 kilometers East of Dubai.
2.Istanbul Airport:
This vast airport is located in the Capital of Turkey in the Arnavutkoy district in the European side of the city.
3.Amsterdam Nl
Amsterdam airportis the main international airport located in the Netherlands. It is located 9 kilometers southwest of Amsterdam.
4.Frankfurt DE.
It is the biggest and the busiest airport in Germany.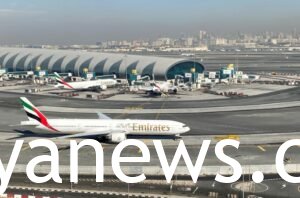 5.Paris FR CDG
Located in Paris France, the airport is the fifth busiest in the world as well as being one of the busiest in Eurpoe.
6.DOHA QA
7.LONDON LHR
London Heathrow airport is one of the biggest in Europe, yet very busy.
OTHER TOP ARTICLES:
Dancer of the Year! Meet the Jovial David Moya and His Biography