We all have to agree that there are imaginary creatures with no life but are famous than most human beings. Winnie the Pooh is one of the trending topics in the United States twitter and has caught my attention, forcing me to dig dee into why it is such a trendy topic. Here is everything you need to Know:
Who or What is Winnie the Pooh:
Winnie the Pooh is a fictional teddy bear that was created by one of the famous English Authors known as A.A Milne.  The teddy bear just begun as any other fictional thing but grew huge and famous after it was adopted for film and television production by the famous Walt Disney company.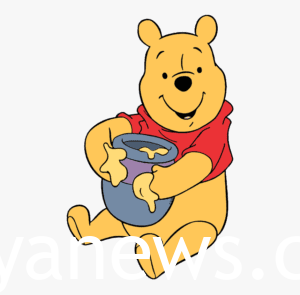 Which year was that:
The Walt Disney company completed the take over of the Winnie the pooh character from the A.A Milne in the year 1961 and the character made the first appearance in our TV screens in the year 1966.
What are the Nicknames given to Winnie the Pooh:
Various side names have been issued to this magnificent character. To some, the character is also known as Pooh Bear while the others call it Silly Ol' Bear.
Which Gender is Winnie the Pooh:
Despite many ladies in the world being known as Winnie, this specific Winnie the pooh plays the character of a male.
Awards and Honors given to Winnie the Pooh:
In the year 2002, Winnie the pooh was given a carton character honor number 27 in the event attended by the high and the mighty in the film industry.
How Winnie the Pooh has been used Politically and to be Specific, China:
There is a meme featuring Winnie the pooh in which the Hong Kong chief executive Carrie Lam and the Chinese President Xi Jinping are featured.
Why its trending:
The carton Winnie the pooh has been misused for sometime. Further, the cartoons of Xi together with Winnie the Pooh were regarded as disrespectful. There are rumours that the movie Christopher Robin had been banned in china for the same reasons.
OTHER TOP ARTICLES:
https://ourfashionpassion.com/5-most-popular-fashion-trends-in-the/
Bongo Tanzanian Singer Zuchu Involved in an Accident
Dancer of the Year! Meet the Jovial David Moya and His Biography
CLICK HERE TO JOIN OUR FACEBOOK PAGE;
https://mobile.facebook.com/mpyanews/?_rdc=1&_rdr