William Ruto is the current deputy president of the Republic of Kenya on a second-year term. He is also a presidential aspirant in the 2022 general elections. That aside, this article seeks to evaluate Ruto's love for football and what club he supports. Our main emphasis will be on the English Premier League since it is one of the most loved by Kenyans.
When the world lost Football Icon Diego Maradona in the year 2020, William Ruto through his Twitter handle expressed his condolences to the football world, meaning that the sport has a key place in his heart. Ruto has also helped to improve the status of Kenyan football by holding a series of meetings with sports stakeholders in the year 2018. Also, William Ruto was a football player during his youthful times.
That aside, William Ruto is a big supporter of the Arsenal Football club. He was spotted wearing an Arsenal cap in one of his meetings. For one to wear the attire of a certain club, he or she must be having a feeling of love and affection towards it. We, therefore, conclude that he is a strong Arsenal Fan.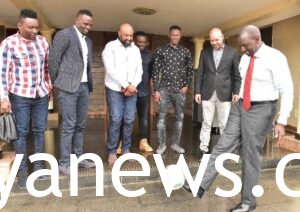 OTHER TOP DEALS OF THE DAY:
http://dailyfootballupdates.com
State Salary of Kenya's President Uhuru Kenyatta
Georgina Njenga Instagram, Biography, age, Boyfriend and Education