Kenyan Bank where HE. President Uhuru Kenyatta worked as a Teller: He is probably one of the most lucky people in the world, having been born in statehouse and spent most of his life in statehouse both as the son of the founding father of the Nation and as a two-term president of the republic of Kenya. HE. Uhuru Kenyatta is the current president of the Republic of Kenya. He is also the son of the founding father of this nation, the late Mzee Jomo Kenyatta. Being associated with a dynasty family means one is surrounded by vast wealth and the latest state-of-the-art vehicles. With all the wealth and security details surrounding the rich and wealthy in the country, it is hard to Imagine that Uhuru Kenyatta once worked as a bank teller. Read the subsequent paragraphs for more details.
In a detailed interview with a number of Kenyan citizens, very few of them are aware that Uhuru Kenyatta once worked as a bank teller at the Kenya commercial bank kipande house branch on Kenyatta Avenue. That was between 1979 and 1980. He did not enjoy any special privileges owing to his social status. During his tenure as a worker in the commercial bank, no extra favors were awarded to him for being a dynasty. He chose to work just like the normal employees, interacting with the country men from a very low-key position. From that point, not many knew that he would later emerge as one of the presidents of the nation.
It is said that Uhuru Kenyatta used to receive a salary of 600 Kenyan shillings a month. This was shortly before joining Amherst College for his undergraduate studies. When I inquired from my grandmother, 600 shillings by then was a huge amount of money. It would see you walk around with the finest ladies and ladies around the city. After college, Uhuru jetted back into the country started his own horticulture farm. He is currently ranked among the wealthy and the mighty in society. Indeed the journey of a thousand miles starts with a single step.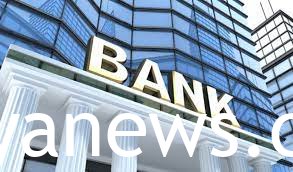 OTHER TOP ARTICLES OF THE DAY:
Signs that There is a Dangerous Snake Living in Your House
http://dailyfootballupdates.com
CLICK ON THE LINK BELOW TO LIKE OUR FACEBOOK PAGE:
https://mobile.facebook.com/mpyanews/?_rdc=1&_rdr