Top 7 Law Firms in Kenya 2022: The need for representation and lawyer services is in an upward trajectory especially for a middle income country like Kenya. Through out the year, countless number of law firms are entering the lucrative market while others are shutting down for one reason or the other. In this exclusive article, I have analysed for you some of the best law firms in the country as of the year 2022. Take a look:
1.Anjarwalla and Khana:
This is one of the best law firms in the entire of East and Central Africa. Through out the years, it has employed over 60 advocates in Nairobi and across other Kenyan cities. The law firm is considered one of the best especially in sectors such as real estate, oil and gas, Mergers and acquisitions as well as Infrastructure.
2.Daly and Inamdar Advocates:(Top 7 Law Firms in Kenya 2022)
It is one of the oldest law firm in Kenya that gained more popularity after the merging up of two of the biggest law firms in kenya since 1926. The company boasts of expertise in various fields and has got some of the top-notch lawyers in the country.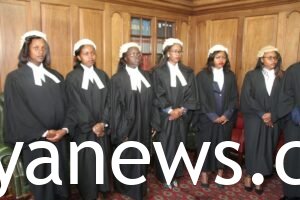 3.Hamilton Harrison and Matthews:
The company has a track record of excellent performance dating back in the year 1902.
4.Coulson Harney Advocates:
Apart from being a Kenyan giant, the firm is internationally recognized as a giant as fa as law issues are concerned.
5.Iseme, Kamau and Maema Advocates:(Top 7 Law Firms in Kenya 2022)
Having been founded in the year 1987, it is the top leading law firm in Nairobi, Kenya. Its unique location at the heart of the city gives it an added advantage.
6.Mohammed Muigai Advocates:
The company has got over 6 partners and 5 associates and has the finest legal and administrative support staff.
7.Kaplan and Stratton Advocates(Top 7 Law Firms in Kenya 2022)
Closing up our list today is this giant company that was established in the year 1938 and offers a comprehensive range of legal services for both domestic and international clients. It is one of the leading companies in terms of  the number of cases represented in the court systems.