Monthly Salary of Tanzanian President in Kenyan Shillings: Tanzania is one of the countries that make up the East Africa community. Other members include Kenya, Uganda, Rwanda, and Burundi. Tanzania is the largest of all countries in the region in terms of Population and land size of the country. As of today, Tanzania has had 6 presidents since it gained independence with the latest being HE. Samia Suluhu was sworn in after the demise of President John Pombe Magufuli.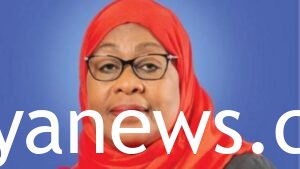 This week has majorly been dominated by what is happening in Tanzania. The country has lost a sitting president. I decided to concentrate on the salary of a sitting president of the Republic of Tanzania. According to three trusted sources from www.aljazeer.com, www.reuters.com, and from the renowned www.standardmedia.com, all tend to agree to the fact that a Tanzanian president receives a monthly salary of $4000 per month. This translates to 439,200 Kenyan shillings. This salary is said to have been revealed to the public by the late President John Mafuguli.
It should be noted that the late president John Magufuli scaled-down the salaries of the public servants as well as banning their foreign travels. In my own opinion, the state salary of the Tanzanian president is too low as compared to what other African presidents receive.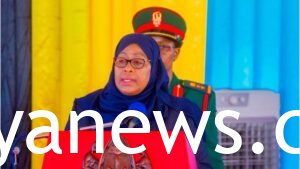 It seems Tanzania is doing quite well as far as stabilizing the economy and reducing corruption is concerrned. Of notable appreciation are the works of the late Dr. John Pombe who reduced the out of country flights as well as salaries of the top-notch officials of his-then government. We hope that Samia Suluhu is walking in his footsteps in making Tanzania great.
Africa is being eaten by its own leaders who after ascending into power, end up increasing salaries and allowances for themselves yet the economy is ailing and its on the kneels. Africa must rice to be a superpower that its oughts to be. We must end corruption and embezzlement of funds, rest we remain a poor continent, forever.
OTHER TOP ARTICLES OF THE DAY:
"I will Never Marry!" Declares Comedian Eric Omondi For this Reason
Raila will Defeat Ruto in the August Kenyan Elections for These Reasons
http://dailyfootballupdates.com