Tallest Buildings in Kenya and the Billionaires who Own Them: We all admit that Kenya is the fastest growing country in the East African Community and among the best in the entire Africa and the world at Large. The presence of peace, serenity and favorable government policies have attracted both local and foreign investors into the country and especially in the Nairobi city. Just recently in the year 2021, Nairobi was ranked as the top innovative city in Africa by the Knight Frank real estate company. This means that the Capital is on the right trajectory. With massive investments comes tall buildings in the city. Below are some of the tallest buildings within Kenya and the Billionaires who own them. Take a look.
1.The Iconic Pinnacle Tower:
This is the tallest so far in the country. It has costed the investors close to 20 billion Kenyan shillings. The buildings are located adjacent to each other just like twins, one with 46 floors and its counterpart having as much as 70 floors. The building is c0-owned by two billionaires namely tycoon Vijaykumar Naidu(Indian) and the Hass Petroleum Company.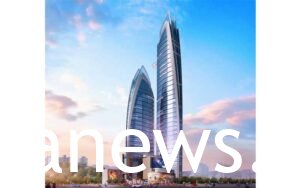 2.Britam Towers.
Britam towers is indeed tall, standing at 200 meters. The building has been the country's tallest since completion in  the year 2017. It has 31 massive floors and is owned by the British-American Investment company.
3.Global Trade Centre -Nairobi.
It is located in Westlands and is said to cost the investors close to 40 billion Kshs. It has 43 floors and boasts of 184 meters above the ground. It is owned by the Avic International company, a Chinese based global multilateral.
4.UAP Old Mutual Towers.
It has 33 floors and is 163 meters above the ground. It was the tallest building in the year 2015. Located in Upperhill, it costed the owners close to 4 billion Kshs to build. It is owned by the UAP company which is an Insurance company in Kenya.
5.Global Trade Centre Hotel- Nairobi.
It has 35 floors and sits at 140.7 metres above the ground. It iw owned by the Avic International company, a Chinese based multilateral.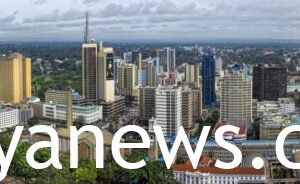 6.The Times Tower.
Has been the tallest structure in the country for over 15 years. It seats at 140 meters above the ground and is owned by the Kenya Revenue Authority.
That's all for this article. keep it at Mpya News and Like our Facebook page at Mpya News Kenya.
OTHER TOP ARTICLES OF THE DAY:
Relieve as Dp Ruto Comes Out to Defend Boda-boda Operators
Kenyan School where Liverpool's Jurgen Klopp's Wife Taught for 3 Years
http://dailyfootballupdates.com