The need for computer and IT services in the world are currently on the rise, thanks to many people embracing the use of modern technology may it be in manufacturing, learning or research. I have decided to write this exclusive article for those in need of the best IT and software development companies in the world. Take a look. These companies are known to produce high quality, rapid and cost effective software solutions for your project.
1.IBM- International Business Machine
This is one of the oldest technological companies in the world, having been founded in 1911. It has its headquarters in New York, United states of America. It is known to provide the best IT services for its many customers worldwide. This includes setting up new software as well as repairing the old ones.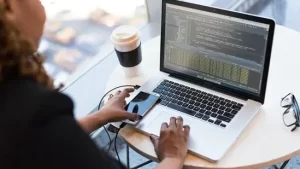 2.Microsoft:
Founded by Bill gates in the year 1975, the company  is one of the best and most renown in the world. Today, Microsoft is a multinational IT service company that concentrates in the development and manufacture of all computer software.
3.Oracle:
It was founded in the year 1977 by Larry Ellison and a couple of friends. It is one of the world's top IT companies with main headquarters in Austin, Texas. It has majored in database software as well as cloud engineering.
4.Accenture:
Founded in the year 1989, Accenture has continued providing affordable and essential services to millions of its customers spread across the entire world.
5.HP
This great company came to life in the year 1939 and has its headquarters in Califonia, United States. It has excelled in IT financing, consulting, cloud services, It infrastructure, software as well as technology.
OTHER TOP ARTICLES:
Dancer of the Year! Meet the Jovial David Moya and His Biography
7 Diploma Courses that are Better and More marketable than Some Degree Courses
CLICK HERE TO FOLLOW OUR FB PAGE;
https://mobile.facebook.com/mpyanews/?_rdc=1&_rdr