The morning of 8th July 2022 came as a strong shaker not only to Japan but the world at large. The death of the Longest serving Japan's prime minister shock the world to the very core. Who on earth could be after the assassination's of such a great man? It should be remembered that in the native and latin American, assassination's were the song of the day, especially during America's revolution to a super power that it is today.
News emerging have proved that one man might have been the assassinator of former prime minister Shinzo Abe. A 41 year old has been arrested for murder after the fatal shooting of Shinzo Abe. The man, who has been successfully identified as Tetsuya Yamagami, has told the police that he was frustrated in the former prime minister and had strong intentions of eliminating him.
Abe met his death during a public gathering in the western city of Nara. Yamagani has confessed that he approached the former PM from behind, pulled a weapon from the bag and begun firing at him. Immediately, Abe collapsed and his shirt was full of blood resulting from the brutal murder. Yamagami did not bother to run, even when he was apprehended by the security details from the Former prime minister's escort.
Type of Weapon Yamagami Used:
It is belived that Yamagami used a handmade weapon to kill the former PM on the Friday morning Incidence.
Type of Woods that Abe sustained:
Abe had two wounds in front of his neck, each about 5 cm apart according to the medical experts at Nara Medical University Hospital emergency unit.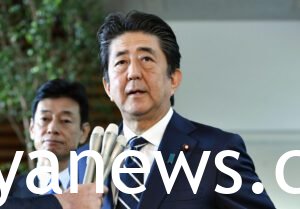 Tetsuya Yamagami Career:
He seems to be an expert as long as weapons and weaponry is concerned. According to the latest news released, he spent 3 years training as a maritime self defense force until the year 2005. He boasts of much experience than we thought.
OTHER ARTICLES:
Dancer of the Year! Meet the Jovial David Moya and His Biography
http://dailyfootballupdates.com