9 Years 'dryspell' for Robert Burale: City Preacher Insists he has not had sex since 2013: Robert Burale is the man of the hour! I have not met such a humble man like him. Certainly, I am not beating appraisal drums for him, just stating the facts as they are. That aside, welcome to our blog from wherever you are reading this from, its good to have you hear. Back to the story that you want to hear, yes yes, Your Coach and Brother Robert Burale has insisted that he has not been intimate since the year 2013 after divorcing his wife. Here is the entire story: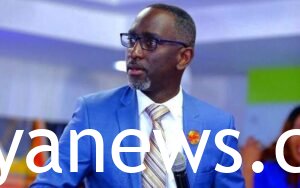 The Famous city preacher, coach and brother is known to many for his firm stand in raising hope among those who have lost hope, preaching the gospel as it is and making more disciples to Christ Jesus. Pastor Burale revealed to us that he hasn't slept with a woman since he parted ways with his ex-wife Rozinah Mwakideu. That sounds good, right?
The preacher went ahead and stated the following: "Sex is very important in marriage even for us born again believers. You win in the boardroom and the bedroom; you enjoy in the bedroom as well." I have been celibate since my marriage ended in 2013." Burale's marriage lasted for one year and two days.
In the awake of multiple divorces in Kenya, men and women have resorted in seeking sexual pleasures from people who are not their spouses. The Bible and the Quran highly discourage such behaviors. Pastor Burale seems to be the light to a wicked generation where the sexual sin has become just an ordinary sin. I wish we could have more of his character.
However, a section of Kenyans seem not to believe that their Coach and Brother has not had sex since 2013. I know it is hard to believe so, especially living in a city full of seductive girls, the temptation is at the highest peak. Here at Mpya News, we wish to congratulate Burale for standing up for chastity especially in these times. See you in the next article and stay safe.
TO FOLLOW OUR FACEBOOK PAGE, CLICK ON:
https://mobile.facebook.com/mpyanews/?_rdc=1&_rdr
OTHER TOP ARTICLES OF THE DAY:
Dancer of the Year! Meet the Jovial David Moya and His Biography
'Mabwana zenu wanasimp inbox yangu' Male Model Kinuthia warns Kenyan Ladies