The fresh registration of Telecommunication lines in the country continues to attract a large number of complains from Kenyans who find the process very repetitive and unnecessary. Top Kenyan lawyer and the immediate former president of the Law society of Kenya is among those on the limelight for threatening to sue Safaricom of his line is disconnected.
Nelson Havi has acknowledged that he received a message of communication from Safaricom directing him to move to the nearest Safaricom center to get his line registered. Havi has since condemned the move by the communications authority of kenya to have all lines re-registered, claiming that the telecommunication companies already have the necessary details required for the registration process.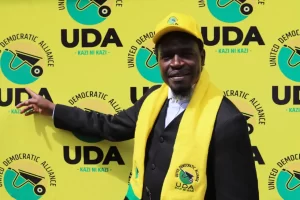 In a tweet made on Friday, Lawyer Nelson havi has threatened to sue Safaricom in the event that they disconnect his line for failing to register afresh. Here is what he had to say: "You have my ID card with which the sim card was registered. I will take legal action against you, should my line be disconnected".
Further, he urged Kenyans not to allow themselves to be charged in the process of re-registration, insisting that no one should give even a bob to the mobile care providers. This remarks follow a national directive by the communication Authority of Kenya instructing all mobile service providers to register their customers afresh with the law by 15th of April.
OTHER TOP ARTICLES:
Dancer of the Year! Meet the Jovial David Moya and His Biography
Real Madrid Football Club Owners and their Source of Income
CLICK HER TO FOLLOW OUR FACEBOOK PAGE:
https://mobile.facebook.com/mpyanews/?_rdc=1&_rdr