For a long time now, the NBA has remained one of the best basketball leagues in the entire world. The league has grown not only in the number of fans but also in the type of fashion that rocks stadiums during NBA matches. Fashion has not only invaded the fans but also the players outside the pitch. I have spent time to analyze some of the most stylish NBA stars. Take a look.
Serge Ibaka
Cracking the top ten is Serge Ibaka who has been doing this since his days with the Oklahoma City Thunder and their big three of KD, Westbrook, and Harden. One of the most experimental dressers on the list, Ibaka is not afraid to get crazy with his headwear, silhouettes, and colours.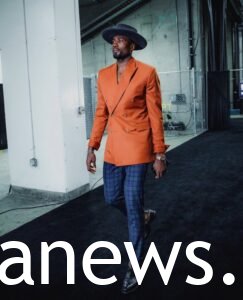 Devin Booker
Devin Booker's style certainly doesn't match his flashiness on the court, but that's part of its charm. The Phoenix Suns player and boyfriend of Kendall Jenner has nailed the laidback west coast style reminiscent of Los Angeles and Phoenix where he spends so much of his time. He loves loose fits, classic Converse Chuck Taylors, and workwear jackets—not to mention classic Cadillacs.
Jalen Green
The only rookie on this list, the Houston Rockets number two pick in the draft is as wild off the court as he is on it. With almost two million followers before he's even played his first game, Jalen Green is no stranger to the spotlight and he dresses like it. After rocking one of the best fits on draft day, he's kept his Instagram feed chock full of expressive and savvy looks.
Kelly Oubre Jr. 
Kelly Oubre Jr. is one of the young leaders of the NBA style wagon. Consistently wearing coveted brands like Chrome Hearts and Amiri, Oubre has made his presence known in the style world with his own brand Dope$oul which he debuted at NYFW this year.
Russell Westbrook
Anyone who has followed the NBA and its fashion underbelly for a while would have been waiting for Russell Westbrook's name to pop up on this list. The true leader of the fashion wave in the NBA, Westbrook blazed the trail that some of the players above him on this list have followed in. He has no boundaries and regularly pushes the fashion envelope with crazy colours, bare-chested looks, and funky silhouettes. The only reason he's not higher on this list is that Westbrook's wild flair can sometimes lead to some pretty big misses.
LeBron James
Here he is, the King himself. LeBron James has been in the league for almost 20 years and he's been nailing fits for almost all of that time. As consistent off the court as he is on it, LeBron always nails his looks—whether it's repping a Thom Browne shorts suit or Cactus Plant Flea Market. Going into his 18th season, he's still one to watch in the tunnel before the games.
Chris Paul
Coming into the league just two years after 'Bron, Chris Paul manages to just pip him thanks to his command of baggy fits, niche pieces, and political impetus. Back in the NBA bubble, CP3 made a statement by wearing different t-shirts to support historically Black colleges and universities, showing his NBA brethren how powerful your choice of clothing can be.
    3.Shai Gilgeous-Alexander
One of the aforementioned young guns that Westbrook blazed a trail for, Shai Gilgeous-Alexander just consistently nails wild looks that he has no business pulling off. From the Met Gala to NYFW, Gilgeous-Alexander was everywhere this fashion season consistently dressing incredibly no matter what style he was going for. Top three for sure.
Jordan Clarkson
Likewise, Jordan Clarkson was all over the fashion scene this year, but with a more refined take and distinctive sense of personal style, Clarkson just beats out SGA in our rankings. He can do anything from baggy grunge to Thom Browne skirts with his own signature style. We'll be keeping our eyes out for Clarkson's pre-game looks all year once again.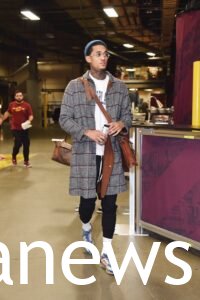 PJ Tucker
Taking out the title (just like he did in the NBA last season) is PJ Tucker. The veteran for the Milwaukee Bucks has the most in-depth and refined sense of style around. He is a legendary sneakerhead who has amassed an insane collection of rare kicks and his style certainly doesn't stop there. Double-breasted blazers with bucket hats and shorts, turtlenecks, overalls, velvet suits—you name it and Tucker will pull it off. For that reason, he is our best-dressed player in the NBA in 2021-22.