Nana Owiti has outstanding taste in fashion. Most of us in fact, shy away from decent dressing claiming that it is very expensive and not affordable. However, there are ladies out there who know how to dress in green, and she is definitely one of them. Here are her other photos in other colors too. Numerous times, she has shown us how to rock in different colors. As always, don't just dress to cover yourself, dress to look outstanding.
Hustle:
To dress like her, you will definitely need some good money. The Switch Tv celebrity is a beauty queen in all ways. At switch Tv she is a host in one of the local programs in Kenya. She has the smile, the looks, and the curvaceous body that are enough to crown her.
Nana Owiti Husband
To those admiring her, the bad news is that she is already taken. Nana is in a happy marriage with Musician King Kaka and the two are blessed with beautiful children.
Nana Owiti Fashion and taste.
She has indeed excelled in fashion. Check the following photos of herself. Let's not shy away from investing in good clothing. We too can step out looking fine just like Nana Owiti. I think we should give it a trial.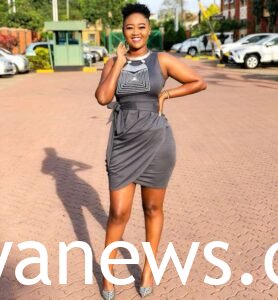 TOP ARTICLES OF THE DAY:
State Salary of Kenya's President Uhuru Kenyatta
http://dailyfootballupdates.com