Getting your dream house or apartment in Nairobi can be very tiresome and tricky, that's the reality. The process can be even more difficult for pregnant ladies or those that have just given birth as they are not strong enough for long journeys in search of houses. This also translates to men of the working class who are too fixed in offices that they lack time to look for houses. Another lot is that of the new comers in the city who can barely locate Afya center or Archives and are afraid of getting lost. I have good news for you. Here are some of the best house agencies that will easily help you locate your dream house. Take a look:
1.Kenya Property Centre: Houses to rent in Nairobi
Located right in the heart of the Central Business District, this company is one of the best in provision of housing consultancy services to Kenyans out there. Try them today through their official website.
2.Mitula Property: Houses to rent in Nairobi
Mitula is one of the largest house agencies in the country. With over 4532 vacant houses within the city, it means that you have a wide range of houses to choose from. I am sure that your dream house might be part of the available ones.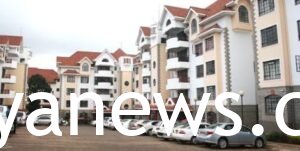 3.Pam golding properties:
With over 478 properties within Nairobi city, there is no doubt to the fact that Pam holdings is one of the very best in the country. You can try contacting them through their official websites for a chance to find a dream house for yourself.
TO FOLLOW OUR FACEBOOK PAGE, CLICK ON:
https://mobile.facebook.com/mpyanews/?_rdc=1&_rdr
OTHER TOP ARTICLES:
Dancer of the Year! Meet the Jovial David Moya and His Biography
Meet Antonio Rudiger's wife, Her Bio, age and photos 2022