Nadia Mukami is one of the famous socialites in Kenya and a musician by professional. There is no doubt to the fact that she is one of the fastest-growing musicians in the country in terms of perfect music that is loved by many. Artists all over the world are struggling to pull a collaboration with her, as her levels are growing internationally on a daily basis. That aside, this article seeks to dig deep into the Biography of Nadia Mukami and her personal life. Does she have a boyfriend? Find out soon in the subsequent paragraphs.
Full name:
Nadia Mukami
Year and Date of Birth and age for Nadia Mukami:
She was born in Nairobi Kenya on the 9th of November in 1996. That means that she is currently 25 years of age as of 2021. To be specific, Nadia was born in Pumwani hospital, Nairobi.
Occupation:
She is a musician, a singer, and a songwriter.
Labels
She owns her own music label under the name sevens creative hub.
Educational Life of Nadia Mukami:
She is an alma matter of Kari Mwailu Primary school where she sat for her KCPE in 2009 and joined Mount Laverna school in Kasarani until she completed her high school studies. Not known to many.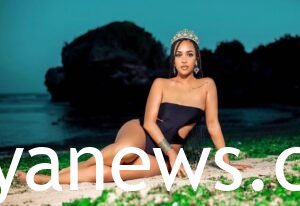 The degree which Nadia Mukami has Pursued in the University:
Nadia has pursued a degree in BBA, majoring in the finance option.
Hobbies:
She loves nature walks, singing, traveling in the countryside as well as interacting with family and friends.
Nadia Mukami Boyfriend:
Just recently, she announced to be in love with Arrow Bwoy who is also a renowned musician in Africa and across the world.
TOP DEALS OF THE DAY;
http://dailyfootballupdates.com
Here are the only Kenyans to have ever been Accorded State Funeral
Landcruiser V8 Fuel Consumption Per Kilometer
Thee Pluto Biography, age, Girlfriend, Children and University Life