"Kwani wameachana?"Questions as Nadia and Arrow Bwoy Unfollow each other": Kenyans cant keep calm as always. They are updated with the latest news in town on who has been engaged to who. The citizens who flock various social media platforms are very keen on breakups and the newest couples in town. The common phrase "'Mtaachana tu" gained a lot of ground with various couples parting ways for one reason or the other. This time round, its is non other than Arrow Bwoy and Nadia Mukami, both local Musicians in the county.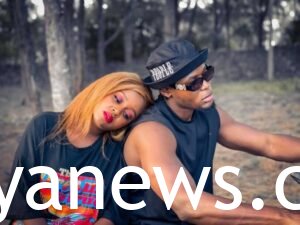 There is a looming breakup as Nadia Mukami and her boyfriend Arrow Bwoy unfollow each other on the Instagram platform. That is usually the genesis of every breakup in the country. It always begins with the celebrity couples unfollowing each other, especially in the Instagram app. As of February 22, the two lovebirds are confirmed to not following each other.
Crossing over to Arrow Bwoy's account, he has deleted all the photos with his African popstar girlfriend. He only has cover photos of his new music album. Might there be a looming heartbreak?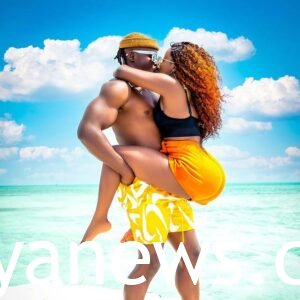 As of now, we are not sure whether the two are chasing clout or there is an actual breakup. As of Nadia Mukami's page, there remains very minimal activity with the last one dating in January.
The celebrity couple has been together since Mid 2021 when they announced in a romantic video clip that they were actually one. It should be noted that the couple has has a lot of up's and downs with Arrow Bwoy loosing his father in the same year that Nadia had a discourage.
Whether the two have parted ways or not still remains a mystery to us. I am sure that when they are ready to announce it, we shall hear from them. As of now, everything still remains as a rumour. However, our team on the ground is working to ensure that you get the most accurate and updated content. Thank you for choosing us.