Securing a job in Kenya must be one of the hardest things to do. Even after completion of studies, you will have to endure the hardships of looking for a sustainable job to feed yourself and your family. Long gone are the days when university graduates were hotcakes. Nowadays, almost everyone is well schooled and competition is getting even more tight as the days go by. Having a bit of experience in the job industry, I have analyzed some of the best choice courses for the B+ to C+ students. Take a look at what I have to offer:
1.Bachelor of Medicine:
With a strong B+, one can pursue the bachelor of Medicine at a private university or rather be a self sponsored student in a public university. If you meet the cluster points to pursue medicine, well and good. It is one of the most marketable courses in Kenya that you can also self-employ yourself.
2.Bachelor of Education:
One sure thing with a bachelors in Education is that one day you will be employed by the government. That is a sure thing. TSC is one of the best employers and recruits teachers on an yearly basis.
3.Degree or Diploma in Pharmacy:
I advice students that if you cannot clinch a degree in Pharmacy, then you can try out a diploma in Pharmacy. In the long run, even if you fail to secure employment in an hospital, you can open your own chemist or work in a drug manufacturing company.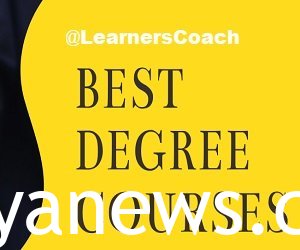 4.Computer Science:
The migration from analogue to digital is real. This has brought up the need for computer experts to design and initiate some of the most sophisticated computer programs in the world. If you qualify, give this degree a trial.
5.Bachelor of Laws;
The need for advocate and lawyer services is ever growing. Kenya is a nation with a dire need for lawyers. In the long run, you can find yourself as an advocate of the high court of Kenya. If the worst happens, you can open your own law firm and if the worst of the worst happens, you can be a politician!
OTHER TOP ARTICLES:
Meet Antonio Rudiger's wife, Her Bio, age and photos 2022
Most Marketable Degrees and Courses in Kenya 2022
CLICK HERE TO FOLLOW OUR FB PAGE FOR MORE UPDATES:
https://mobile.facebook.com/mpyanews/?_rdc=1&_rdr