Modern Coast Bus Company is one of the richest in Kenya with numerous buses plying different routes in the entire East African Community. Not known to many, Modern Coast goes even as far as Rwanda and Burundi, making it one of the first Kenyan company to ply such long distance safaris. In this exclusive article, we take a look at some of the billionaires who won a stake in the Modern Coast Bus Company.
Who is the owner of Modern coast?
Modern coast initially belonged to a rich Mombasa resident by the name Shahid Pervez. On 11th of July 2014, Shahid was shot down by unknown people. Pervez owned the Modern coast road transporters company.
Other companies Owned and associated to Modern coast:
1.Vantage Road Transporters.
2.Modern coast express.
3.Modern coast courier
4.Blue Bell properties
5.Modern coast builders and Constructors
6.Pribhai Jivanjee and company limited
7.Vantage point clearing and forwarding company
Who now owns the 5 Billion worth assets and company?
In the year 2022, the courts of Kenya delivered a judgment on the succession case of the billionaire empire. The move by the high court saw the properties being divided among his two widows and the children.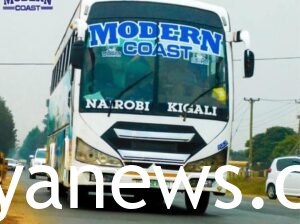 Fate of Modern Coast Bus Company:
As of now, the government of Kenya through NTSA, has suspended operation licenses issued to modern coast and all its fleet of buses owing to the fact that their buses have been involved in numerous accidents, the most recent being the Nithi bridge accident which claimed 34 lifes.
Visit our website at http://mpyanews.com for more news