The Veteran Radio Presenter King Kalala has exited Kenyans and sparkled mixed reactions over the social media platforms after claiming the unthinkable. The NGM radio presenter has caused heated debate especially from the diehard followers of Andrew Kibe after demanding for Kshs 12 million for her dowry.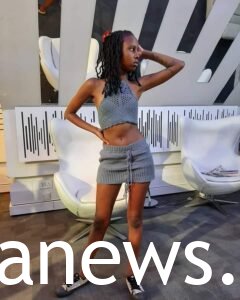 The sassy celebrity is one of the renown radio presenters in the country who is famous for her stands on defending the girl child against manipulation of the strong male dominated society. King Kalala strongly believes that women should never bow down or submit to men as they hold an equal place in the negotiation table. Click this link to read the article in our official website http://mpyanews.com/
During the radio presentation, Kalala asked her fans to react to the 12 million dowry demand. Many have come out in large numbers and felt that her demands were out of the world and that the amount of money being asked was exaggerated.
In the current society, many men feel exploited by the high amounts of dowry being demanded by the delegation from the girl's side. This is one of the key reasons as why many men have ditched the official way of entering into marriage and have opted for a come we stay.
To add salt on the sour, King Kalala has insisted that she has never and will never be attracted to broke men and the only men she is attracted to are those with deep pockets.
REACTIONS FROM KENYANS:
1."I cannot pay 12 million shillings and someone's daughter brings me pain and ulcers. I would rather build a house"
2."Is it that we are doing business with your parents?"
3."who told you that you will get married?" one of the Kenyans reacted
OTHER TOP ARTICLES:
Top 10 Highest Paying Jobs in Kenya for Degree, diploma and Certificate 2022
Most Marketable Degree Courses for B+, B, B- and C+ Students
CLICK HERE TO FOLLOW OUR FACEBOOK PAGE:
https://mobile.facebook.com/mpyanews/?_rdc=1&_rdr#