The number of Kenyan billionaires is still on the rise despite the tough economic times. The rich are continuing to become rich as their companies are expanding on a daily basis. We have witnessed the story of a number of billionaires coming from one single village yet it is rare for billionaires to come from one family. I have prepared for you a list of billionaires you never knew are relatives by either blood or marriage. Here is the list and enjoy it as you read.
1. Manu Chandaria and Keshav.
Manu is one of the business Moguls in Kenya who owns a number of top-notch companies. Not many know that Manu has an elder brother who is also a billionaire by the name Keshav. The latter has strongly invested in the manufacturing industry with plants spread across Rwanda, Bunjumbura, Congo, and South Africa.
2. Tejveer Rai and his brother Onkar Rai
These names may not sound familiar to you but the name Menengai oilers and Kabras Sugar are very familiar. Tejveer Rai is a billionaire managing director of Kabras Sugar Company located in Kakamega county while his brother Onkar Rai is the billionaire managing director of Menengai Oilers, a top oil refinery in the country.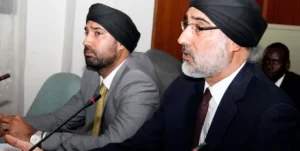 3.William Kabogo and Haron Mwau:
The two are billionaire businessmen around the country as well as politicians. Not known to many, former governor William Kabogo is the son-in-law of business mogul Harun Mwau.
4.Peter Kihanya Kairuri and President Uhuru Kenyatta.
Peter Kihanya is the second cousin to president Uhuru Kenyatta. Peter has recently acquired large stakes in global multilateral companies like sportpesa and is said to lead a lavish life, just like his cousin. The Uhuru Kenyatta family is one of the richest in the country and is worth several billions of money.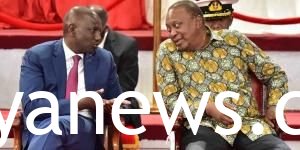 photo of president Uhuru with dp Ruto
CLICK THE LINK BELOW TO FOLLOW OUR FACEBOOK PAGE:
https://mobile.facebook.com/mpyanews/?_rdc=1&_rdr
OTHER ARTICLES OF THE DAY:
Just In: Maseno University students currently on Strike after the death of their own;Video
Dancer of the Year! Meet the Jovial David Moya and His Biography