There is no doubt to the fact that Jumia is the largest E-commerce platform in Africa, with millions of sellers and buyers, if not billions. The E-commerce retailer has advanced in the latest styles of trade hence earning the top-notch position. This has made us to analyze the key stakeholders in the Company that is fast changing the face of Africa. To begin just a huge platform is not a joke, especially in a continent where the usage of smartphones is limited. Despite the challenges, the company continues to upgrade and takes over the African Market.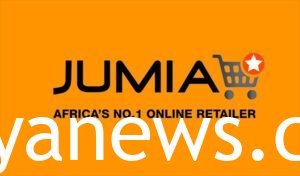 The Jumia company was founded by Jeremy Hodara and Sacha Poignonnec in the year 2013. The giant retailer has its head office in Lagos State, Nigeria. Throughout the years, these two investors managed to bring on board giant multi-billion companies to spearhead the operations of the retailer. These include:
1.The Africa internet group. It is the parent company of Jumia limited. The company made an investment of over 225 million Euros to aid Jumia in its operations.
2.Rocket internet company
3.CDC and Goldman Sachs
Major Shareholders
Rocket Internet, MTN, Millicom, AXA, Goldman Sachs, Orange and CDC.
The South African Telcos is the biggest shareholder with a 40% stake in Jumia. Currently, Jeremy Hodara and Sacha Poignonnec still remain as the CEO's and probably owners of the giant company. Jumia now operates thousands of branches across Kenya, Uganda, Nigeria, Egypt, Ghana, Morocco, and many others. Thanks for reading and enjoy the rest of your day.
However, Jumia faces a stiff competition from other upcoming entities such as Alibaba Africa, Kilimall and Copia. Their is also an upsurge of upcoming companies that are giving Jumia sleepless nights.
OTHER TOP ARTICLES OF THE DAY:
http://dailyfootballupdates.com
Monthly Salary of Tanzanian President in Kenyan Shillings
How Large and Equipped is the Russian Military? See this In-depth Analysis
TO LIKE OUR FACEBOOK PAGE FOR LATEST NEWS, CLICK ON:
https://m.facebook.com/mpyanews/?ref=py_c