Best Internet and data deals by Telecommunication Companies in Kenya/Africa: We must all agree to the fact that data is becoming very expensive nowadays. The prices of the data categories have not increased but the spending and data validation time has reduced significantly. 200 mbs that used to last an entire day cannot last for two hours nowadays. Honoring the request of our global fans, we bring to you some of the finest data deals that you can explore even as the need to be online increases day by day. Take a look.
1.Airtel Monthly deals:
Airtel remains one of the best data providers in the entire Africa. With  markets spanning across the entire Africa continent, the telecommunication company is overtaking ancient giants that once dominated the industry. Simply dial *544# and explore a monthly option of 1gb data for 49 shs valid an entire month. Similarly, you can pay kshs 1000 to airtel and receive 1 gb daily for an entire month. Seems a good deal, right?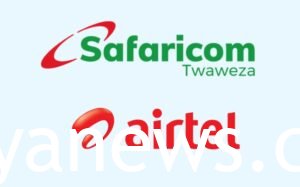 2.Faiba Data deals:
Faiba is the new chic in town. It has got excellent data deals and their sim card is offered for free upon purchase of the data. You can either choose weekly deals or monthly deals as the company is yet to offer daily deals.
3.Safaricom PLC:
Safaricom remains the fastest internet service provider in East and Central Africa. If you need speeds, they have got it. Safaricom is more profitable if you subscribe to their monthly unlimited data deals. It might be costly but its worth trying out.
4.TelKom data deals:
Telkom is one of the best, especially for late night deals. With 50 shs, you get yourself a 5gb data for the entire night. You can easily download your songs, movies and the rest. At night, speeds are high since the server is less congested.
5.Mawingu Internet:
The telecommunication and WIFI service provider is on its way up. Soon, the company will make its services available to the entire nation, fastest the process of data purchase and usage.
TO FOLLOW OUR FACEBOOK PAGE, CLICK ON:
https://mobile.facebook.com/mpyanews/?_rdc=1&_rdr
TOP DEALS OF THE DAY:
'Uyu anasema atapeana Bundles':Jimmy Wanjigi promises Youths Bundles if Elected President
'Mabwana zenu wanasimp inbox yangu' Male Model Kinuthia warns Kenyan Ladies
Best Internet and data deals by Telecommunication Companies in Kenya/Africa