Hilarious List of Kenyans you can Never advise or Win an Argument against: It is my hope that your day is moving on well and today, let us have a look at some of the memes in Kenya. This is a hilarious list, basing on the traits of a certain group of people. However, it does not represent the behavior of the entire group or person.
1.Miguna Miguna.
Miguna is a controversial Kenyan, a Canadian based lawyer who is keen on justice especially through channelling his thoughts via social media platforms. He makes comments against the president, the former Prime minister, calling them all sorts of names. The fact that you cannot win an argument with Miguna over social media makes him top the list of people you can't advise.
2.Manchester United Kenyan fans.
Known for their "pride" especially through social media platforms, the Manchester united community in Kenya is fast growing. It is difficult to win an argument against a die-hard manchester fan, hence they join the list of people who are difficult to advise.
3.A young man with money.
Young men are making quick cash nowadays. It is difficult to advise one, especially when they are financially far above you.
4.A woman in love.
It is said that when women love, they love for real. A young woman in love is a difficult person to advise. Despite the advices you give her regarding breaking up with her fiance after a fight, she will still go back to the man who slapped her.
5.People who place bets.
This is another group of people that is difficult to advise. Betting is very addictive. Even after advising them to stake on a certain team, they will still ignore the advice and place their own bet, only to cry after the game turns out in your favour.
6.Francis Atwoli.
A section of Kenyans feels that Cotu Secretary-General should be added to the list. The vocal leader is indeed an outspoken man and advising him is difficult, not unless you are above him in authority.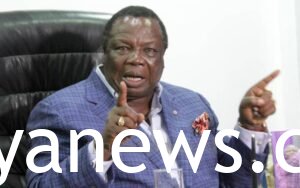 However, this list does not reflect the true personalities of the people or groups listed above. It is just a comic list, representing the thoughts of Kenyans. Thanks for reading.