Highest Paying Jobs in Kenya are quite a number. With the current economy and the cost of living rising each day, there has been a dire need for Kenyan citizens to find a well paying job that can sustain them as well as their children. Some of the jobs in Kenya pay extremely high while others pay very poorly. To quencher your thirst in the search for the highest paying jobs, I have divided the work into highest paying sectors as well as specific high paying jobs. Take a look:
1.Medicine:
There is no doubt to the fact that doctors are some of the highest paid individuals in the country. Medicine students and graduates begin to earn immediately after the completion of their internships and some earn even during the internship. Through opening of private hospitals and consultation services, doctors can even earn more money.
2.Politician:
These are some of the highest paid individuals in the country. A member of parliament in Kenya pockets close to 700,000 in a single month without the inclusion of allowances.
3.Piloting:
It will take you many years for you to become a pilot but its worth the wait. A senior captain in the Kenya airways pockets not less than 1.1 million Kenyan shillings per month. It is also costly to train a pilot as more resources and manpower is needed.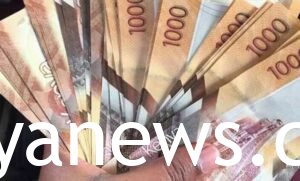 4.Lecturer:
University and college dons are among the highest paid workers in the republic of Kenya. If you are patient enough to study until phD, well I have news for you. The returns will be highly paying. Also, spending time as a part time lecturer in a number of universities will earn you an extra income.
5.Law;
If you want to be your own boss, then a bachelors in law is one of the best courses you can ever. The need for law services are ever growing. Opening up your own law firm is one of the surest ways to become a millionaire.
OTHERS INCLUDE:
6.Media and Journalism 7. Banking and Finance. 8.Architecture. 9.Engineering.  10.Acturial science