With money comes the need to have classy and sassy things around you. This means that you are more likely to be interested in gold jewelry and a touch of more expensive items. If you are reading this article, there are higher chances that you are probably looking for places within Nairobi or Kenya at large to buy pure gold. This article will serve as a precise guide for you. Here are the best shops in Kenya where gold jewelry can be bought.
1.Zaveris:
This company is one of the best places to buy pure gold jewelry in Kenya. It has been operating in Kenya for more than 24 years and is a family run business. If you are in need of bridal jewelry, engagement rings and more of classy things, this is one of the best places to find perfection in jewelry. Apart from sales, there are a number of other services made by Zaveris that include: polishing jewelry, engraving, pearl restringing as well as other designer services. To contact the company, you can email them via: info@zaveris.co.ke.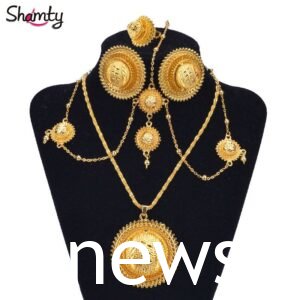 2.Delux Jeweler:
It is the oldest of all in the country, having been in existence for 150 years now. It has the best reveals in google and simple makes them some of the best brands. Delux has shops spread across most of the East African malls.
3.Kenya Jewelers:
Having been operational for over 60 years, the company has insisted on the fact that it will continue to offer Kenyans products of pure gold. In addition, they also offer diamond jewelry, necklaces, engagement rings as well as wedding rings.
CLICK HERE TO FOLLOW OUR FACEBOOK PAGE:
https://mobile.facebook.com/mpyanews/?_rdc=1&_rdr
OTHER TOP ARTICLES:
Most Marketable Degree Courses for B+, B, B- and C+ Students
Hardest Undergraduate Degrees in the World