Function of beauty: In the world of personalized beauty products, Function of Beauty has made quite a splash. This innovative brand offers a unique approach to hair care, allowing customers to customize their shampoos and conditioners to suit their individual needs and preferences. But does Function of Beauty live up to the hype? In this expert review, we'll take a closer look at the brand, its products, and whether they deliver on their promise of healthier, more beautiful hair.
The Personalization Process
One of the standout features of Function of Beauty is its customization options. When you visit their website, you're prompted to take a hair quiz, which asks about your hair type, concerns, and goals. This information is used to create a personalized formula just for you. You can even choose the color and fragrance of your products. This level of personalization is certainly impressive and caters to a wide range of hair types and needs.
Ingredients and Transparency
The function of Beauty is committed to using clean and safe ingredients. They offer a detailed list of what goes into their products, which is a breath of fresh air in an industry known for its chemical-laden products. You can trust that Function of Beauty products are free from harmful sulfates, parabens, and other questionable ingredients.                   
Effectiveness
Ultimately, the true measure of any hair care product is its effectiveness. The function of Beauty's custom formulas is designed to address specific hair concerns, whether it's dryness, frizz, or color protection. Many users report positive results, such as shinier, more manageable hair. However, it's important to note that individual results may vary, and some trial and error may be necessary to find the perfect formula for your hair.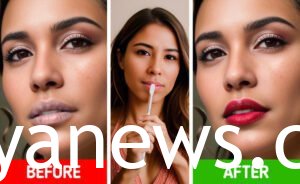 Sustainability
The function of Beauty also places a strong emphasis on sustainability. Their packaging is fully recyclable, and they offer a subscription service to reduce waste. While this is a commendable effort, it's worth mentioning that shipping personalized products may still have an environmental impact due to the need for custom production and transportation.
Price Point
The cost of Function of Beauty products can be on the higher side compared to mass-market hair care brands. However, the personalization and clean ingredient list may justify the price for those who are passionate about their hair care routines.                                                                                                                                                                                   
Final Verdict
In conclusion, Function of Beauty offers a unique and innovative approach to hair care with its customizable products. The brand's commitment to clean ingredients and sustainability is admirable. While the effectiveness of their products may vary from person to person, the personalization process is undeniably fun and appealing. If you're willing to invest in your hair care and are looking for a unique and personalized experience, Function of Beauty is worth a try.
In the end, whether Function of Beauty is the right choice for you depends on your specific hair needs, budget, and environmental concerns. Remember that no product can guarantee miraculous results, but the ability to tailor your hair care routine to your unique needs is a compelling proposition for many beauty enthusiasts.                                        OTHER TOP ARTICLES OF THE DAY