Fabrizio Romano is a big deal as far as football transfers are concerned. There is a common phrase that men trust Fabrizio Romano more than their girlfriends. Whether that is true or false I do not know. However, he is believed to provide the most accurate data on football transfers from all across the globe. Today, we shall have a biography of the great man and his social life. Take a look.
Full name:
Fabrizio Romano
Date of Birth:
Fabrizio was born on the 21st of February in 1993. He is currently 28 years of age.
Place of Birth and Nationality:
He is an Italian national who was born in Naples, Italy.
Fabrizio Romano Occupation:
He has excelled in his career at just the tender age of 28. Who knows what might become of him. He is surely destined for greatness in his career. Fabrizio is a journalist by profession who specializes in football transfers.
 Social Media Handles:
He is famous on Twitter, Facebook, and other social media sites and trends by the name Fabrizio Romano.
Organizations and Companies Fabrizio Romano has worked with
He has worked for sky sports Italy, a renowned media organization since he was 19 years of age. He has also worked for the guardian magazine.
What makes him so famous and Trusted:
Fabrizio has links with key clubs in the world such that he is able to obtain first-hand information before it is announced to be public. He is known for his famous tagline "Here we go", a phrase that he uses when making major announcements.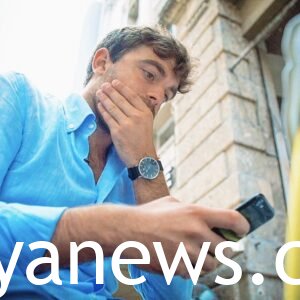 What Football Club Does he support?
Fabrizio Romano is a strong supporter of Watford Football Club that plays in the English Premier League.
Fabrizio Romano's Girlfriend/wife
He is currently unmarried. Little or no details have been provided linking him to any lady so far. It is not yet clear if the sports journalist is dating or not. No image of himself alongside a lady has ever surfaced online. However, when it is clear that he is dating we shall not hesitate to inform you.
CLICK THE LINK BELOW TO FOLLOW OUR FACEBOOK PAGE;
https://mobile.facebook.com/mpyanews/?_rdc=1&_rdr
OTHER TOP ARTICLES:
Luo Man gifts daughter with a Toyota Prado Tx for passing KCPE
Dancer of the Year! Meet the Jovial David Moya and His Biography