Eric Omondi, Commonly Known as Erico, is one of the most Controversial Comedians in the country, often being roasted in the Kenyan social media platform for one reason or the other. Just few months ago, Eric Found himself on the wrong side of the arms of government when he was arrested for filming his then famous wife material shows which he was seeking to find his soul mate.
That aside, Eric is one of the richest and most established comedian of our time. He has proved to the general public that comedy pays and that the Lucrative Laugh Industry is profitable. Eric has featured in the famous Churchill show where he and his cohort Daniel Churchill built a name for themselves. Despite all this achievements, Eric is still single.
There were times when Eric was deeply in love with a lady from abroad, I can't clearly remember the name. All I remember is a  billboard featuring Eric and the beautiful lady, welcoming her home from abroad. "Aki Mapenzi wewe!" No one knew that the two would later part ways.
Recently, Eric has publicly declared that he will never marry. He went ahead t0 comment that he has never thought of marriage. Here are his sentiments: "I have an issue with marriage. All my uncles are divorced. So, I asked myself, if you are going into a building and you see everybody else coming out, will you still enter?"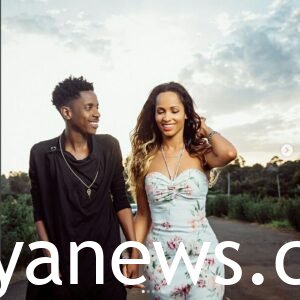 Eric said the sentiments in an open interview with Comedian Obinna. This comes when the number of single mothers in the country is currently very high. Marriages are failing everyday and the number of dramas and heartbreaks are uncountable through out the country. Something must be wrong somewhere. Do you still believe in the fact that marriage works? Chat with us today in the comment section.
OTHER TOP ARTICLES OF THE DAY:
Revealed: 5 Reasons why Ruto will defeat Raila in the August Elections
Raila will Defeat Ruto in the August Kenyan Elections for These Reasons
http://dailyfootballupdates.com