Edouard Mendy Bio is one of the most searched in 2022. The Chelsea football club scouts are no doubt one of the best in the world. They have managed to fish out some of the best players in small football clubs and converted them into superstars. Today we shall talk about the goalkeeper of the competition in the previous champion's league, Edouard Mendy. He is no doubt one of the best goalkeepers in the world currently.
Edouard Mendy Bio: Full name:
Edouard Osoque Mendy
Date of Birth:
1 March 1992. He is currently 29 years of age.
Edouard Mendy Place of Birth:
Mendy was born and brought up in France, although he currently represents Senegal at the International Level.
Height:
It is said that to be a good goalkeeper, one requires a stunning height. This has been advantageous to Mendy since he is 1.97 meters tall or 6.6 ft.
Edouard Mendy Former Clubs:
In his entire career, Mendy has played most of his games at Reims football club. He also played 35 games for Chelsea as well as 25 games for his former club Rennes Fc.
Honors:
Mendy has won the UEFA champions league with the Chelsea Football Club.
He and the Senegal team were the Runners up in the 2019 Africa Cup of Nations.
Net Worth:
Though he has not yet declared his net worth, Mendy receives a salary of 2,704,000 Euros per year at Chelsea Football Club.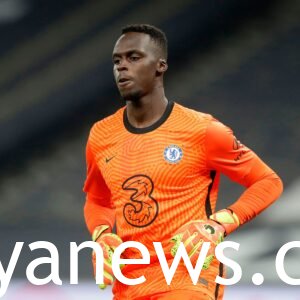 TO FOLLOW OUR FACEBOOK PAGE, CLICK ON THE LINK BELOW:
https://mobile.facebook.com/mpyanews/?_rdc=1&_rdr
OTHER TOP ARTICLES:
Dancer of the Year! Meet the Jovial David Moya and His Biography
It will cost you Kshs 990 million to break Rue Baby's virginity, Singer Akothee Declares