Belcalis Marlenis Almanzar, professionally known as Cardi B is one of the renown musicians and business woman across all the seven continents of the world. She has built her career from scratch and climbed the ladder of professional excellence especially in Music. She is specifically known for her aggressive flow in music and her candid lyrics that are something to die for.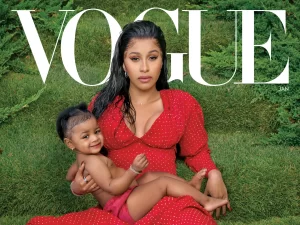 Cardi B full Name:
Belcalis Marlenis Almanzar
Cardi B age and Year of Birth:
She is currently 29 years of age, having been born on the 11th of October, 1992.
Cardi B children:
1.Wave set Cephus
2.Kulture Kiari Cephus
Spouse:
In the year 2017, she got married to the Love of her life, Offset.
Cardi B Wedding with Offset
She has been married to Offset for nearly a decade, an engagement that has seen trials and tribulations. This far, Cardi B has a reason to celebrate big.
Through her reactions and handles, the American rapper has insinuated of plans on how she will celebrate her years of Marriage to her one Lover, Offset. She has expressed her interest in wedding after 5 years of marriage to hubby Offset.
GloRilla Taps Cardi B for new track:
It is now official that Cardi B and GloRilla are working of a new song dabbed as Tomorrow 2. The two hip hop leading giant ladies have joined forces to produce one of the world's leading masterclass.
Why is Cardi B trending:
She has been trending for couple of days as she is said to be Garnishing Youtuber Tasha K's bank account due to defamation lawsuit.