Blood donation is one of the best humanitarian acts you can do to save a life. Every 30 seconds, there is a person in the world who is in a dire need for blood transfusion. For this, various companies have come up to sensitize people on the need to donate blood to save a life as well as to keep the donor healthy. With me here are key things that you should do before donating blood. Take a look:
1.Plenty of sleep;
Before embarking on a mission to donate blood, you should have plenty of sleep to reduce chances of dizzleness and sleepiness during the entire process.
2.Water:
Drink plenty of water some hours before blood donation to keep yourself very much hydrated.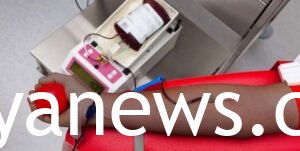 3.Check Your medication:
Doctors may bar some patients from donation of blood if you are already taking some medicine. Check to see if any medication you are taking can bar you from donating blood. For instance, you must not take aspirin for two days prior to the donation day.
4.Do not take any form of hard drugs, bhang or so as this will automatically disqualify you from the entire donation process.
5.Dressing;
Put on a sleeveless shirt that can be rolled up during the process to easen the blood donation.
FOLLOW OUR FACEBOOK PAGE BY CLICKING THE LINK BELOW:
https://mobile.facebook.com/mpyanews/?_rdc=1&_rdr
OTHER TOP ARTICLES:
Dancer of the Year! Meet the Jovial David Moya and His Biography
Most Expensive Schools in Kenya Where Termly Fees is in Millions per Student