If you are reading this article, it might be that you are preparing for a vacation in Kenya's biggest city, Nairobi. Welcome, from wherever part of the world you are reading this from. Feel at home here @mpyanews.com. Well, Nairobi is one of the fast developing cities in the world, attracting investors, traders and tourists from all corners. With me here is a list of the best hotels in Nairobi this year.
1.Villa Rosa Kempinski Nairobi:
It is one of the most lucrative hotels in the city, suitable for you, girlfriend, wife and children. It is also one of the most expensive in the country. Its deals start from KES 23, 954. You can try out and book a room with them.
2.Sankara Hotel, Nairobi.
It has some of the most luxurious rooms in Kenya with other lucrative facilities. Its booking ranges from KES 26,635.
3.Windsor Golf hotel and Country club:
Windsor is one of the lucrative places you will encounter in Kenya.It is also less expensive as you can book from KES 15, 622.
4.Radisson Blue Hotel, Nairobi Upper Hill:
With over 970 reviews, the hotel is one of the best in town. You can book them today.
5.Nairobi Serena Hotel:
It is a member of the leading hotels in the world.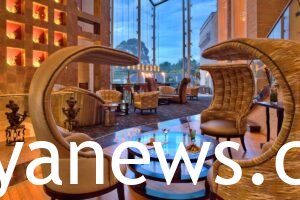 6.Fairmont the Norfolk:
It is built on an early 19th-century colonial building and has sauna and over 6 restaurants.
7. The Boma Nairobi:
Located in South C, Nairobi, the hotel is home to luxurious lifestyle.
OTHER TOP ARTICLES:
Mike Brown Biography, career, wife and Children
Meet Stivo Simple Boy's ex girlfriend giving Kenyan Men Sleepless nights
CLICK HER TO JOIN OUR FACEBOOK PAGE;
https://mobile.facebook.com/mpyanews/?_rdc=1&_rdr#