Beautiful Photos of Nana Owiti that will Light up Your Evening: To be very honest, Nana Owiti has outstanding taste in fashion. Most of us in fact, shy away from decent dressing claiming that it is very expensive and not affordable. However, there are ladies out there who know how to dress in green, and Nana Owiti is definitely one of them. Here are her other photos in other colors too. Numerous times, she has shown us how to rock in different colors. As always, don't just dress to cover yourself, dress to look outstanding.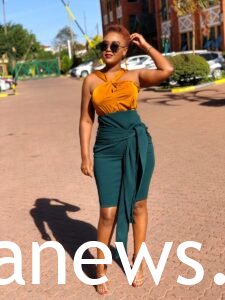 The Switch Tv celebrity is a beauty queen in all ways. She has the smile, the looks, and the curvaceous body that are enough to crown her. No wonder King Kaka chose her for a wife and the mother of his kids. Apart from her stunning beauty, Nana has an outstanding personality. She is very faithful to her husband as we have never heard of her in any love scandle despite being very beautiful and wealthy.
Nana also came to the public limelight when he husband was critically ill and needed medical attention. Singer King Kaka had been critically ill for quite some months. The wife stood by her through thick and thin. That is the true reflection of a wife material.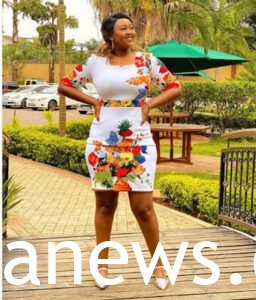 Nana has showed us how to dress in the most decent, yet appealing outlook. Let's not shy away from investing in good clothing. We too can step out looking fine just like Nana Owiti. I think we should give it a trial. Thank you for reading.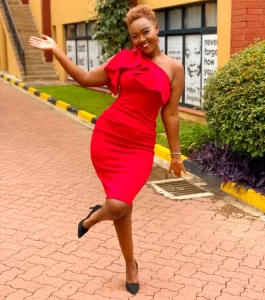 Other Top Articles of the Day:
Degree Program that Henry Desagu Pursued in Campus
Where did Cain's Wife Come From, yet the World had Adam, Eve, Cain and Abel Only?
http://dailyfootballupdates.com
Thee Pluto Biography, age, Girlfriend, Children and University Life