Best Universities in Kenya are known for quality education. Choosing the right university is a critical decision that can shape your academic and professional future. In Kenya, there are several esteemed institutions that offer quality education and opportunities for personal growth. In this blog post, we will present the top 20 universities in Kenya for 2023, based on factors such as academic reputation, facilities, faculty expertise, research output, and student satisfaction.
1.University of Nairobi : Best Universities in Kenya
The University of Nairobi consistently ranks as one of the top universities in Kenya. With a wide range of undergraduate and postgraduate programs, state-of-the-art facilities, and renowned faculty, it offers a vibrant academic environment for students pursuing various fields of study.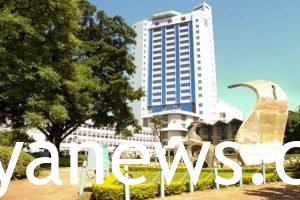 2. Kenyatta University:
Kenyatta University is a leading institution in Kenya, known for its academic excellence and research contributions. It offers diverse programs across disciplines and has a strong focus on innovation, entrepreneurship, and community engagement.
3. Strathmore University : Best Universities in Kenya
Strathmore University is highly regarded for its business and management programs. It stands out for its industry-oriented curriculum, exceptional faculty, and close partnerships with the business community, providing students with practical skills and networking opportunities.
4. Moi University :
Moi University is a prominent institution that offers a broad range of programs in various fields, including engineering, medicine, agriculture, and business. It has established itself as a center of excellence for research and innovation in Kenya.
5. Jomo Kenyatta University of Agriculture and Technology (JKUAT) :
JKUAT is renowned for its programs in agriculture, engineering, technology, and entrepreneurship. The university emphasizes hands-on training, research, and innovation, preparing students to address real-world challenges and contribute to national development.
6. Egerton University: Best Universities in Kenya
Egerton University is recognized for its strong agricultural and environmental science programs. With its vast agricultural research farms and collaborations with international institutions, Egerton provides students with practical knowledge and skills in agribusiness and related fields.
7. United States International University Africa (USIU-Africa)
USIU-Africa offers a wide range of programs, including business, international relations, psychology, and computer science. The university follows an American-style curriculum, fostering critical thinking, global perspectives, and cultural diversity.
8. Maseno University:
Maseno University is known for its commitment to academic excellence and community engagement. It offers programs in various fields, including education, social sciences, natural sciences, and business, promoting holistic development among its students.
9. Dedan Kimathi University of Technology : Best Universities in Kenya
Dedan Kimathi University of Technology is a specialized institution focusing on engineering, technology, and applied sciences. It emphasizes hands-on training, innovation, and entrepreneurship, equipping students with practical skills for the job market.
10. Technical University of Kenya :
Formerly known as Kenya Polytechnic University College, the Technical University of Kenya specializes in technical and engineering education. It offers programs in engineering, applied sciences, and technology, preparing students for careers in industries requiring technical expertise.
11. Catholic University of Eastern Africa (CUEA) :
CUEA is a leading private university in Kenya, known for its programs in theology, humanities, and social sciences. It emphasizes ethical values, critical thinking, and social responsibility, nurturing well-rounded graduates.
12. Multimedia University of Kenya : Best Universities in Kenya
Multimedia University of Kenya specializes in communication, media studies, and information technology. It offers programs that equip students with skills